Posted date 03.03.2021
Australia On Sale! – Hayman Island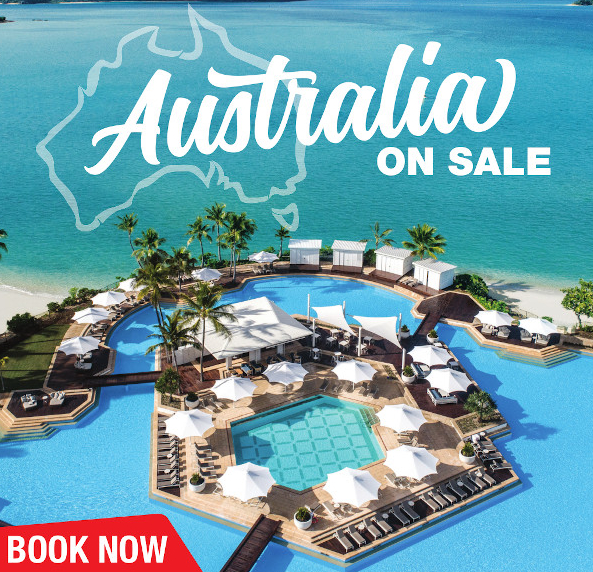 Nestled at the northernmost point of the stunning Whitsundays, Australia's most iconic private island resort offers a secluded piece of paradise. From the moment you step off your seaplane, helicopter or luxury yacht, you will discover an idyllic destination of privacy and pampering; where diving the Great Barrier Reef, basking in your private pool, sailing the Coral Sea, indulging in culinary artistry & soulful spa treatments are but yet the beginning. 
We invite you to book your iconic island escape today and enjoy the very best offer on the market. Our exclusive ★★★★★ package includes
RETURN ECONOMY airfares departing from Brisbane to Hamilton Island flying Virgin Australia~ including 20kg check-in luggage
5 NIGHTS at InterContinental Hayman Island Resort in a Lagoon Room
Full breakfast daily
RETURN LUXURY LAUNCH TRANSFERS from Hamilton Island
Use of paddle skis, windsurfers, tennis and snorkelling equipment
From $2,165* per person | SAVE $543* per person
---
Your Lagoon Room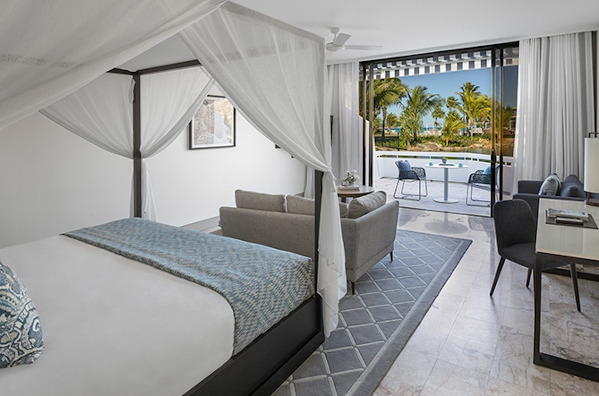 Inspired by the tranquil surrounds of the Hayman Lagoon and tropical gardens, experience the heart of Hayman® Island with light, airy havens, pristine views and personalised service. Overlooking the Hayman Lagoon or tropical gardens, the Lagoon Rooms offer serenity and spaciousness on levels 1, 2 or 3 of the resort. Offering soft finishes and luxury amenities, you will retreat into an open-plan residence offering king or twin bedding, separate dressing room and private balcony.
---
Restaurants & Bars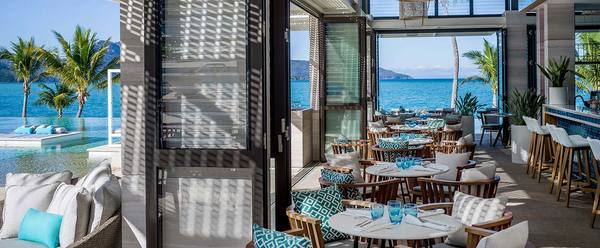 Designed to capture the essence of connectivity and the heart of Queensland's local flavour; discover a collection of five distinct dining experiences on Hayman Island. Each unique destination on island is brought to life with extraordinary attention to our guests'
sensory experience.
---
Experiences & Activities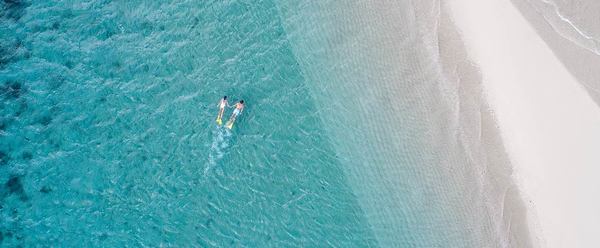 Nestled at the northernmost point of Australia's Whitsunday archipelago, Hayman Island unlocks the heart of the Great Barrier Reef by placing you moments away from Langford Island, Bali Hai, Blue Pearl Bay and Hook Island, while gifting direct access to the region's icons through exclusive partnerships with Ocean Dynamics and Helireef.
Hayman Island itself offers immersive experiences for every guest; relax into rejuvenating spa treatments, dip into iconic swimming pools or hideaway in secluded coves as you indulge in gourmet picnics. Infuse your getaway with action-packed adventure found in gym sessions, kayak tours, fishing escapades, nature walks, yoga classes and more.